"There is only one motivation, and that is desire. No reasons or principle contain it or stand against it. "
~Jane Smiley

Branding and Marketing Initiatives…let's make something irresistible.

Starting a new business is an exciting time, with lots to do that effects your customers first impression, impacts your client pipeline and ultimately may effect your success.
JOE works with clients starting up a new business or rebranding for growth. Specializing in small business, cottage industry, professional services, and creative services. JOE convenes the talent needed and offers a low cost "Business Start Up Package".
This cost effective flat fee service package provides the following:
Logo design and Brand consultation
Web Design and training
Foundation SEO and training
Social Media advisory, plan and training
In addition JOE team members can provide creative marketing strategy, advanced social media management, advanced brand development strategies, enhanced web e-commerce, content writers, photographers, IT devo talent wizards and so much more!
JOE collaboratively prepares a marketing blueprint and manages projects and campaigns through completion.
JOE brings together a credentialed, experienced, talented staff, offering resources and creativity without added overhead and management fees!
At JOE we work with every scale of budget….and yes, we offer free advice!
Contact us today with your individual branding and marketing needs, or call 888-791-9916

"…our business needed brand strategy…we wanted our customers to feel special…we make one of a kind items and needed a campaign…Journey of Eight Marketing Team put together everything we needed on a very small budget. JOE even help us with our social entrepreneurial initiatives…every sale gives proceeds to support young artists and jewelry makers."
"The grass roots marketing has been extremely effective… this campaign cultivates a growing awareness…the Orlando Ballet School is rapidly gaining community awareness.
The creative and artistic beauty of the marketing pieces are inspiring. "
"JOE has been wonderful to work with on a creative level and as a project expert in areas of development, event planning and coordination. Specifically; collaboration on creative elements for the 2016 North-American Society for Seventeenth-Century French Literature."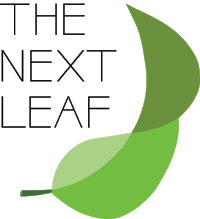 "Working with Journey of Eight has been such a pleasure. The team listened to my needs, objectives, goals and understood ME. With JOE convening the talent to create my logo, website, brand marketing conceptual, provide education and guidance it made it easy for me to take over once they completed the foundation. I highly recommend JOE!"
Journey of Eight is a valuable Development resource for organizations, businesses and individuals; providing creative strategy and initiatives that generate meaningful results.